Who We Are
PT. Astajaya Nirwighnata (ASTA), established in 1988, is an Indonesian based company focusing in petroleum industry equipment manufacturing. Through wide range of product lines mainly in cementing accessories and float equipment, ASTA strive the challenge to become one of the most respected manufacturer in the region.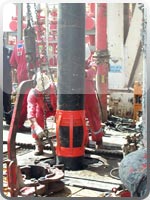 ASTA production site, located in Medan, North Sumatra, is a well-equipped manufacturing and testing facility, setup to produce wide-range of petroleum equipments with high production capacity level in order to meet market demand and needs.

As quality has always been our main concern being one of the key player in the industry, all major processes involved within our production lines are carried out in a world-wide standard granted by American Petroleum Institute (API), the Quality Management System of API Spec. Q-1 and ISO 9001:2015 quality standard.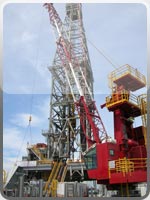 Furthermore, our standardized and automated process frameworks, starting from product engineering design up to order delivery are carried out with computer assisted equipments and appropriate QA measurement and control procedures.

Experience, plus innovative spirit has driven us in keeping the pace and leading with new concepts and approaches to respond to the challenge and market requirement in delivering world class product and service.